About
ELECTRONICOS FANTASTICOS!
ELECTRONICOS FANTASTICOS! is a project that aims to reincarnate old electrical appliances as new electromagnetic instruments, invents new ways to play music, and co-creates orchestras and festivals with diverse people and artist/musician Ei Wada.
Currently, we have five activity bases in Japan: Tokyo, Kyoto, Hitachi, Nagoya and Akita.
We also have a Worldwide lab on the Internet. Nearly 100 members from various backgrounds such as engineers, designers, musicians, and management have joined the project so far.
And we have transformed CRT televisions, electric fans, camcorders, air conditioners and telephones as instruments until now.
In 2017, we held Electro-Magnetic Bon-Dance Festival. The original purpose of Bon Dance is to mourn the dead; here we extended its concept to a memorial service of appliances. From 2018, we have expanded our areas of activities from Japan to the world. In 2019, we formed a band with multinational people and performed at Ars Electronica Festival in Austria, the largest international media art festival.
We actively adapt the original functionalities of electric appliances to musical instruments, and spin fantasies as we dream about Native Electromagnetic Music and its festivals born from worn-out technologies.
Ei Wada[Artist / Musician]
Born in 1987. As a child, he had fantasies that a musical festival would be waiting for him at a place where a gigantic crab feet tower with CRT TVs embedded soars in the sky. One day, a friend told him there was no such place on earth, and he decided to create one himself. In 2009, he started the music group Open Reel Ensemble, which manipulates and plays reel-to-reel tape recorders as musical instruments. In 2010, he was awarded Excellence Award in Art Division of the 13th Japan Media Arts Festival for his another work, Braun Tube Jazz Band where he plays CRT TVs as musical instruments. Also, he has performed in various locations around the world including ARS Electronica Festival and Sónar Barcelona, and has provided music for ISSEY MIYAKE's Paris Collection for 11 consecutive times.
In 2015, he started a project that reincarnates retired electric appliances into musical instruments and aims for a festival where people play the instruments together. Next year, he was awarded The Art Encouragement Prize for New Artists in media arts presented by Japanese Ministry of Education, Culture, Sports, Science and Technology for this project. Ei ran into the friend who told him there was no such place, and the friend was amazed that Ei still continued to work on the dream.

https://eiwada.com/
Nicos Orchest-Lab / Nicos management team

Nicos Orchestra-Labc is a ELECTRONICOS FANATSTICOS!'s co-working team where an orchestra and a laboratory are combined. Participants experiment, brainstorm, create musical instruments, improvise and jam, taking advantage of each participant's background. Diverse group of people ranging from elementary school kids to people in their 70's have participated, and been creating "ELECTRONICOS FANTASTICOS!" together regardless of whether they have a skill or not. Currently, the team has three activity bases in Japan: Tokyo, Hitachi and Kyoto.
Electric Appliance Musical Instruments in development.
Search with the hashtag, #electronicosfantasticos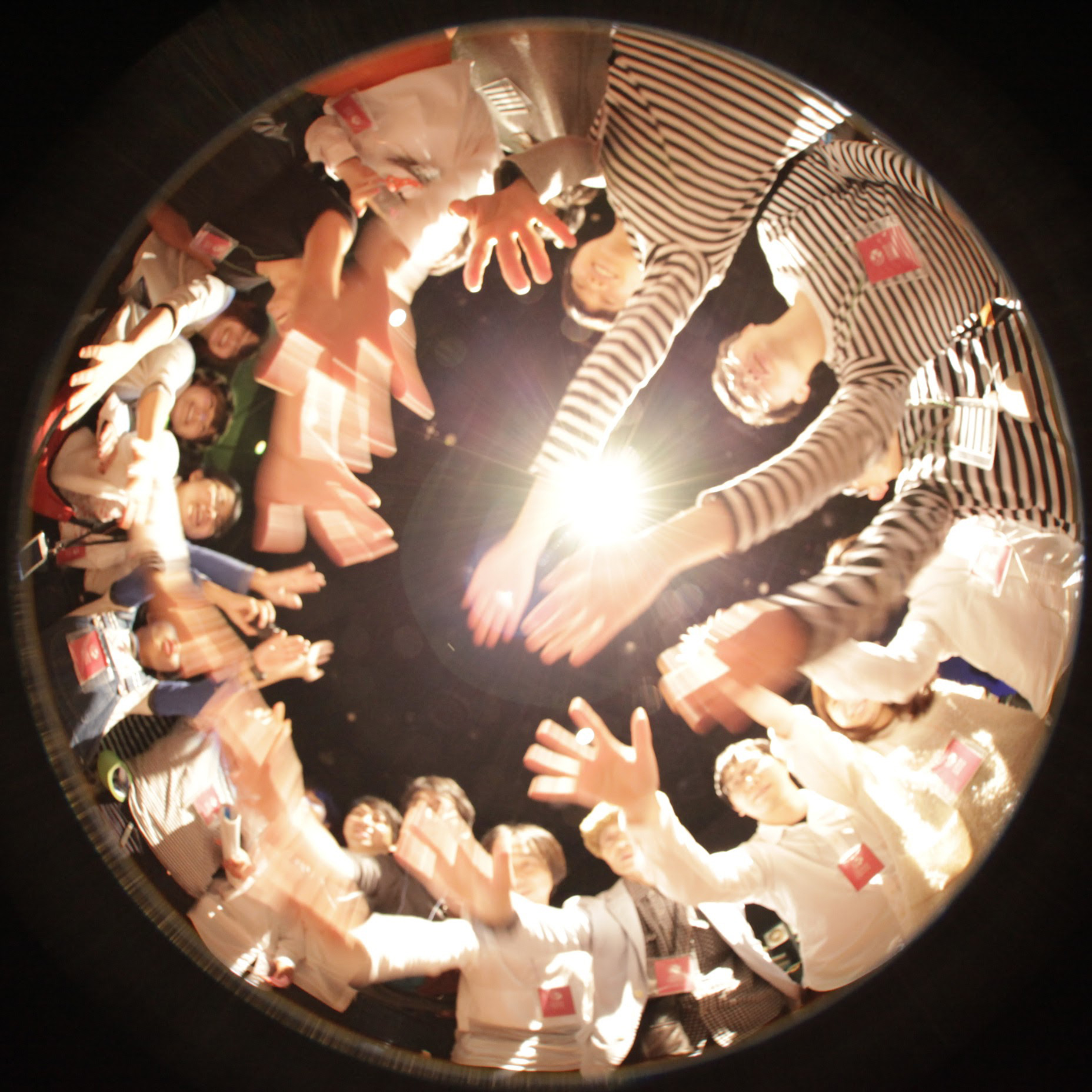 Sign up for our newsletter with the latest and in-depth information.
For inquiries, please contact us from the link below.
Please see FAQ before contacting us.